A blog aims to provide content on your website that answers your potential customer's questions and helps them learn more about your product or service. It increases the visibility of your brand by providing Google and other search engines with content that they can index and output in search results.
Having a blog on your website has many benefits. Read on to find out why we encourage our customers to blog to strengthen their online presence.
Many customers fall into four categories
They have a blog, but they stop after publishing a few articles.
They have a blog but publish it sporadically.
They have a blog with low-quality content.
They don't have a blog at all.
When we work with new clients, we often get this question: What is the purpose of a blog?
If that applies to you, your real question is,
What is a blog?
Do I need a blog?
Why should I spend time and money creating content for a blog?
How can a blog help my business?
What topics should my business blog be about?
Will I need to write for my blog?
These are valid questions. And the fact that you're asking yourself these questions is a good indicator that you want to engage in marketing your business online.
What is a corporate blog?
A company blog is a part of a brand's website that publishes content that informs its target audience about its products or services. A blog is a marketing channel and an essential part of a brand's content marketing strategy, as it helps attract potential customers through search engine listings.
The objective of a blog and what a blog means for your business
When we talk to businesses about their marketing goals, one of the first things they mention is improving their search engine rankings. They want to be found online. An essential piece of the digital marketing puzzle is the content on your website that search engines can index. Along with the solutions pages on your website, your blog should be an essential contributor to your content marketing strategy.
Business blogging leads to excellent marketing results. Content is a critical factor in a strong SEO strategy. Websites that have a blog achieve, on average:
55% more visitors
97% more inbound web links
434% more indexed pages
A blog maintains content fresh and gives you repeated opportunities to write articles on essential search terms.
Blog content gives your business new information to share on social media and email marketing, appeals to a broader audience, and creates a domino effect. Your blog provides content for others to link to in their content. That means you reach a larger audience, and your search engine ranking improves.
Perhaps most importantly, a blog allows you to build trust and credibility with your audience. By raising brand awareness, answering their questions, providing helpful information to help them make purchasing decisions, and giving "free" value, blog articles are one of the best methods to attract your customers and build a relationship with them.
A good blog article has a multiplier effect. It attracts website visitors, and the more clicks it gets in search results, the higher it will rank in search results, further boosting it and increasing its position in search engine results.
After blogging for a while, you will notice that some of your posts outrank others and attract significantly higher website visitors. These articles are called "compounding posts." It has been found that longer articles that are tactical and provide content that appeals to a large portion of a company's audience have the most excellent compounding effect.
Looking for super quick and easy fill-in-the-blanks professional funnel and sales script templates? Go here now at My Sales Script – Products
What a blog can't do
A blog is not magic, and it does not automatically ensure that visitors will find your website. Many things must happen behind the scenes for a blog article to succeed, such as SEO and advertising. In most cases, the results will not be visible for several months.
A blog is not for selling your product. Blog content goes to the top of the "funnel." use it to inform, inspire, or entertain your audience. Leave the selling in other marketing and sales to funnel areas. First-time visitors to your site probably aren't ready to make a decision. They require to know if they can trust you first. So please do not use your blog to push something on them or bounce and not come back.
A common misunderstanding about blogs
One of the most significant misconceptions about a blog is that it should appeal to as many readers as possible. You won't catch more fish on the internet if you cast a wider net. You'll end up with diminished content if you try to appeal to a broad audience. It's important to research to fine-tune your strategy to include content for your niche. Educate and inform your target market rather than trying to appeal to everyone. Should write your our blog for your buyer persona and no one else.
The blogging myth is that quantity matters: "The more articles I publish, the more visitors my site gets." While it's important to blog often enough, strategy, consistency, and quality are more important than quantity. A solid strategy will help your blog get results because articles are written to lead readers to conversion. Consistency helps develop loyalty, and quality builds trust.
An excellent blog is rarely successful on its own without advertising: So if you think you can release articles and people will find them without additional marketing, that's not the case. A successful blog is engaging and can be shared. But first, you need to get the word out – on social media and in your email campaigns.
How to get the great results from your blog
1.Consistency is key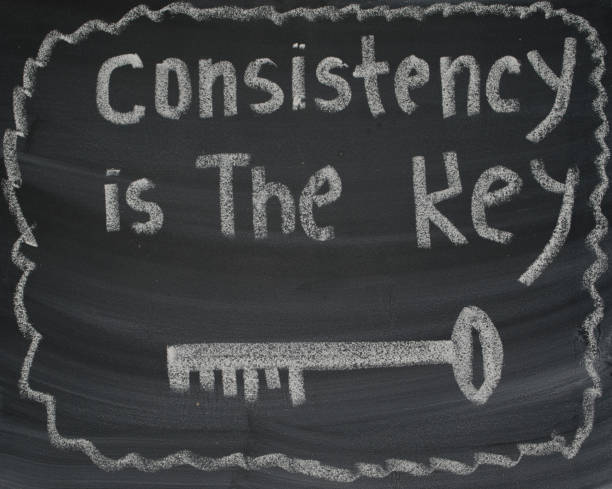 Creating blog content helps build your thought leadership, subscriber list, and content inventory that you can share on social media. Your readers will trust your information when you continue adding value to your followers.
Regular blogging is also crucial to building your domain authority. If you follow an excellent link-building strategy, you will link your blog pages to the business pages of your website. Other blogs will start connecting to your content if it is reliable and helpful. Over time, this web of links will develop, and Google will identify that your site is relevant and valuable to searchers.
Do you want to create an interesting blog post? Don't know how to start. Writing a good blog post can be challenging. Let's start with mysalesscript.com by looking at some general guidelines for writing a good blog post.
2.Use keyword research to identify topics
These content gaps allow you to provide valuable content that answers common questions. Using keyword research, you can find out what topics are relevant to your target audience, what questions they are searching for on Google and other search engines, and what topics your competitors are writing about. Use keyword research to select the topics your customers want to read about and your competitors don't cover.
3.Use images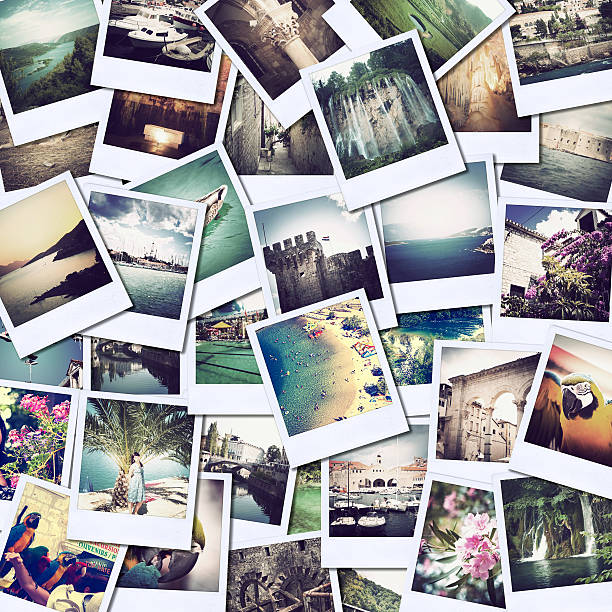 Include professional, engaging pictures and infographics in your blog posts. Images also make your blog posts stand out when you and your followers share them.
When choosing an image for the blog post, the important thing is that it should match the article's content and not be cut off on smaller screens. It is unnecessary to have a graphic designer or photographer create an attractive and appropriate image. You can also use free stock pictures for this purpose.
Remember to include alt text to your images when uploading them to your CMS. Google Image Search is rising, and alt text helps your images appear in searches.
4.Boost your content
Content creation is not a one-time event. You want to utilize your blog content to increase your reach and build your brand awareness. Use these tactics for marketing your blog content even better.
Share your articles on your social channels.
Turn your blog articles into videos.
Contact the sources you mentioned in your articles and share them on social media.
Create PDFs with critical data from your article and publish them as a PDF carousel on LinkedIn
Combine multiple blog articles on a similar topic into one downloadable eBook.
Include structured data in your blog articles to help search engines understand your content.
5.Measure your performance and make adjustments
Tools like SEMrush, Serpstat, Google Analytics, and Search Console can help you determine the performance of your blog content. Pay attention to your target market and your data in search results and social shares. A content strategy is not set in stone. Your blog should evolve.
Recurring content is the hallmark of a good blog: Use information about your readers' engagement, who your visitors are, and what types of content they prefer to improve or adjust your strategy. However, you'll also want to make adjustments as you gather data about the results of your efforts.
Be patient: Content marketing is a long-term game. While it's essential to make adjustments over time, you should also know when to let things come to you before jumping to conclusions about whether or not they're working.
6.Get involved in your content marketing
One of the best ways to positively impact the success of your blog is to get involved in creating the strategy and content. A good marketing agency will guide you through this process. But you must be willing to play a role in it. They know more about your business, customers, and market than anyone else. Don't expect them to do everything for you.
That leads us to one of the questions asked at the beginning of this article. Do you need to write for your blog yourself? The answer is no – a firm or freelance writer can do that for you. However, if you don't write your articles yourself, you should develop the strategy and topics. Your blog should relate to your business and be an essential part of your marketing strategy.
Now you understand the objective of the blog and the positive impact it can have on growing your business. Connect to us for the best blog content creation at MySalesScript. if you're ready to add a blog to your content marketing strategy and feel overwhelmed. for more visit MySalesScript